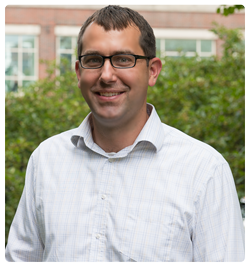 Dan Winkler
Mimio Chief Technology Officer
Mimio remains faithful to its mission of developing outstanding technologies that let us meet the future with confidence. We continually push ourselves to consider how and where Mimio products will be used, over the long term. Increasingly, that means identifying and developing technologies that you, our customers and partners, will need to be successful.
Each year since we opened our doors in 1997, we have designed and delivered educational teaching technology solutions that reflect our singular philosophy: to make learning more engaging for students, with technology that makes it easier for teachers to do what they do best – teach.

Effective Ed-Tech
Educational technology continues to innovate in all facets of the educational ecosystem. With the rise of mobile learning, we are seeing some unique strategies employed in classrooms around the world. Research in the last few years has shown that these strategies, combined with Mimio technologies, can allow students to learn more effectively. The industry is moving away from individual tools and taking more of a solution approach, with products that support these proven strategies. At Mimio, we focus on these proven methods, and provide the guidance and tools necessary to create state-of-the-art learning environments. We are driven to help students learn the skills they will need for their tomorrow.


Mobile Learning Brought to the Web
We have built our reputation and our products on scientific evidence that demonstrates why technology implementation can increase engagement and learning. We believe our new offerings in 2015 delivered on that promise.
We understand that technology devices in the classroom change significantly from year to year. That's why you can now use our products on any device you decide to use in your classroom. We made significant upgrades to our MimioStudio™ classroom software and MimioMobile™ application. The newest version of our award-winning app – MimioMobile for the Web (accessible at mobile.mimio.com) – allows the app to work on more than Apple and Android devices; it now enables any device with a compatible browser. Students can work together on almost any device they have in the classroom: tablets, smartphones, and laptops – even Chromebooks. We're excited that this Web application has taken educators to a new level in providing ways to deliver collaborative lessons and assessments to an entire class.


Recognition for Innovative Products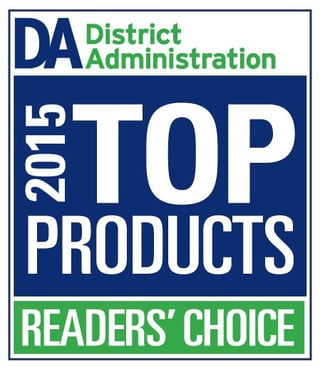 Earlier in the year, we launched a new 280i interactive projector and a 280T touch-enabled projector to our lineup. Both have garnered rave reviews.
This month we were honored to receive District Administration magazine's "Reader's Choice Top Products for 2015" award for our flagship product, the MimioTeach™ interactive whiteboard. In addition, the MimioPad™ wireless pen tablet and the MimioVote™ assessment device received honorable mention designations.
Supporting Educators and Administrators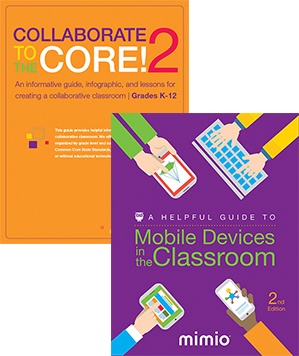 Mimio held a series of spring and fall webinars to help thousands of educators and administrators incorporate technology into deeper learning and explore how to get the funding and resources to take classrooms and schools to the next level. All of these webinars can be accessed on-demand at your convenience.
We also published two new comprehensive guides: Collaborate to the Core2, complete with free lessons and activities for collaborative learning, and the Helpful Guide to Mobile Devices in the Classroom, 2nd Edition.
Our passion is delivering world-class support to our customers, to make certain that every step in the process – from purchasing to implementation – is seamless. This extra attention ultimately ensures the successful integration of technology in classrooms around the globe.
Striving for More than Technology Tools
Our goal is not only to provide the tools that can help impact learning. To create solutions that help students learn and help teachers teach more effectively and efficiently, we leverage in-person classroom visits and academic research to find proven strategies for creating effective learning environments. To make sure that our customers gain the maximum benefit from Mimio technologies, we provide guidance and comprehensive resources on using these products effectively. We recognize that our products cannot have their desired impact if they are not used effectively.
Innovation to Improve Learning
As the calendar rolls forward into 2016, we are already leaning in…ready to continue our hard work on behalf of you, our customers and partners, old and new alike. We are so very grateful for your dedicated use of our technology, making a difference in classrooms and in the lives of children.
Everyone at Mimio shares my commitment to keep innovating and improving upon what we have created – and to involve our community of teachers, administrators, partners, and employees in our ongoing success.
All of us at Mimio wish you a peaceful and wondrous Holiday Season and Happy New Year.
Dan Winkler
Mimio Chief Technology Officer