Turkey, Students, and Summer Break!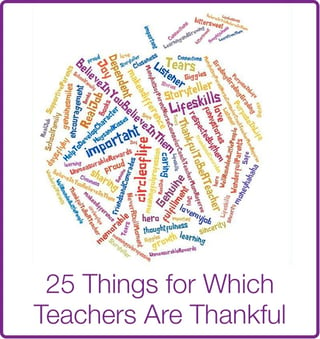 © 2015 tagxedo.com
I am already deciding which of my favorite foods and desserts I will be having this Thanksgiving. As far as I'm concerned, Thanksgiving isn't complete without green bean casserole and a dark chocolate pecan pie!
While I'm always thankful for delicious meals at this time of year, I am even more thankful for friends and family. For me and for many others involved in education and teaching, family includes the students and parents that make up such a large part of our lives. In the spirit of the upcoming holiday, here is a list of things to be thankful for when it comes to teaching and guiding students, which we have collected from educators and administrators.