From exploring a virtual library to creating a rock video, see what your iPads can do!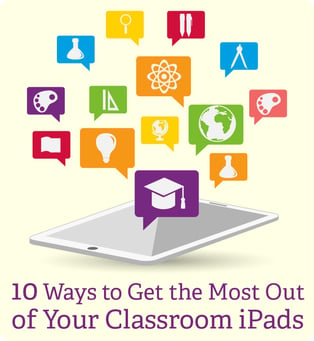 Using iPads in daily activities can be easier than you think.
One of the biggest trends in educational technology this year is the use of personal devices to create an engaging 1:1 classroom setting. But while 1:1 initiatives are gaining in popularity, many fail to meet the teacher's expectations over time. It's generally not the technology that's at fault. Most often the challenge stems from not knowing how to best to use these devices in the classroom. The use of personal devices can be easier than you think, and the devices offer a wide range of educational uses.