Get to Know Some of the Top Ed-Tech Bloggers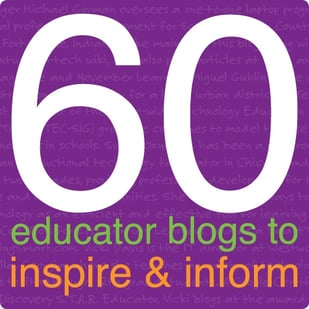 We're always looking for new resources to inspire and inform us about teaching, education trends, and technology. Today we'd like to share the following extensive list of sites and bloggers, where you will find informed opinions, reviews, and forums on all things educational.
21st Century Educational Technology and Learning


http://21centuryedtech.wordpress.com
Blogger Michael Gorman oversees a one-to-one laptop program and digital professional development for Southwest Allen County Schools near Fort Wayne, Indiana. Mike maintains this blog along with his own 21century ed-tech wiki, and also posts articles at Tech and Learning magazine and November Learning.



The Answer Sheet


http://www.washingtonpost.com/blogs/answer-sheet
Blogger Valerie Strauss writes for both parents and teachers of pre-K through graduate school students. She discusses educational, developmental, social, psychological, and other pertinent issues.